"It is a privilege to be a part of a community with such a rich history of serving our seniors and it is fulfilling to spend each day enhancing what we do and improving how our community looks, feels and functions."

Jesse Wescott • Vice President
"Having the opportunity to work with volunteers that genuinely want to make a difference in the lives of our residents is extremely rewarding. Whether it is leading a group, visiting with a resident or taking a shift at our convenient store, our volunteers are changing lives."

Sarah Moskowitz • Manager of Volunteers and Life
"I'm proud of the 40-year history I have with The Towers—first as a family member and now as an employee. My mother's incredible experience inspired me to help families and future residents live their best lives in a place I consider home."

Rebecca Goodman Olshansky • Marketing Manager
Board of Directors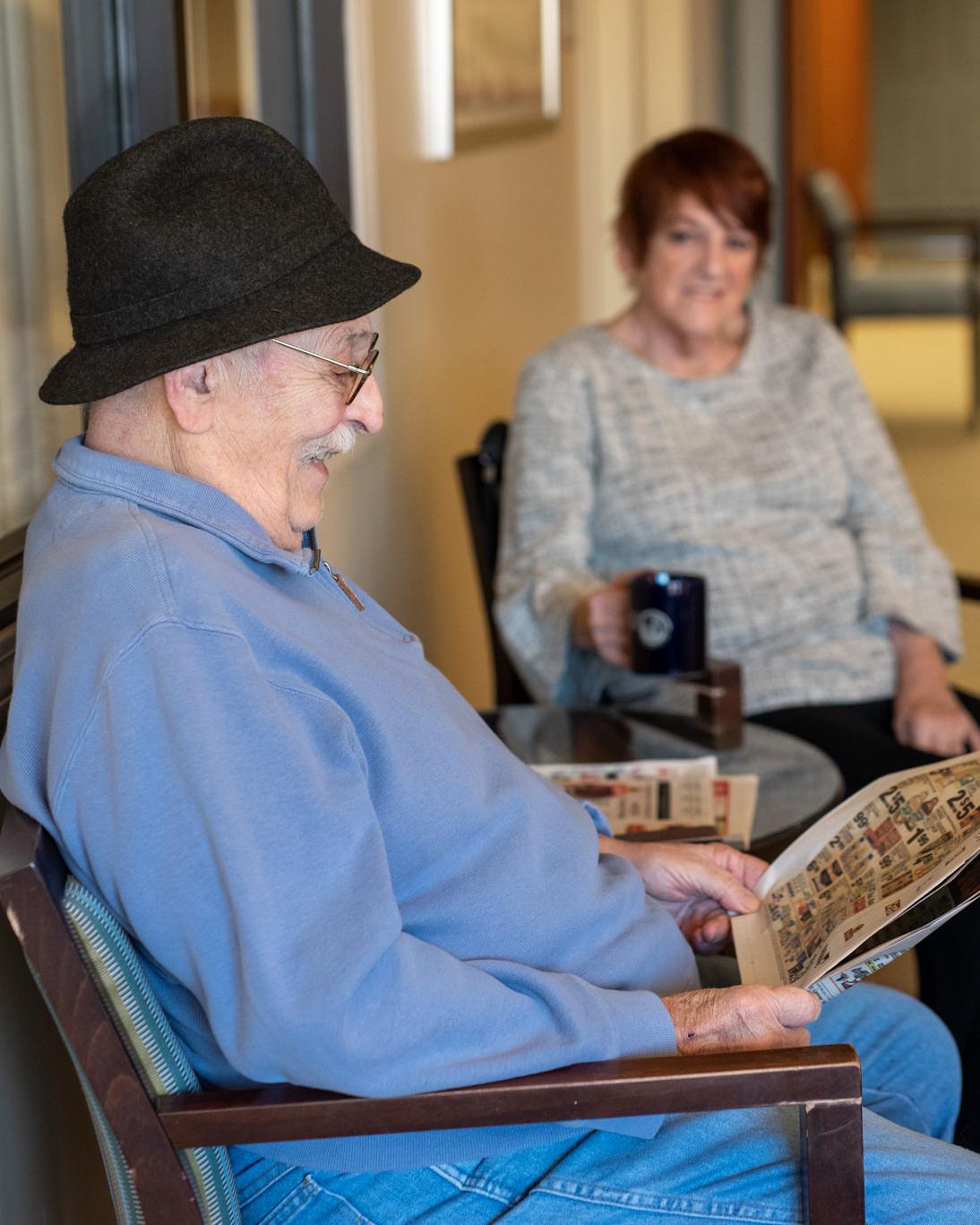 Board Chair
Linda Cedarbaum
Immediate Past Chair
Immediate Past Chair
Cindy Leffell
Cindy Leffell has been involved with The Towers for nearly three decades, as a board member, volunteer, and family member. With a background in hospital and long-term care administration, she first joined the board after completing the Young Leadership training program at The Jewish Federation of Greater New Haven. She has also known The Towers as a family member when her mother-in-law was a resident. Cindy has a BA in Economics from the University of Pennsylvania and an MBA from the Kellogg School of Management at Northwestern University.
Chair of Dignified Dining Task Force
Robert Cole
Director
Robert Gittleman
Director
Dr. Stephanie Jacobson
Leadership
We are proud of the expertise that our team brings to the table. We have spent years advancing the field of aging services.
At The Towers priorities matter. Our staff lives by the principle, the person comes before the task. You will always come before all other daily obligations and you will always be what matters most. You will come first.
Listening to one another with compassion defines us. Leading with quiet and understated competence is what we do.