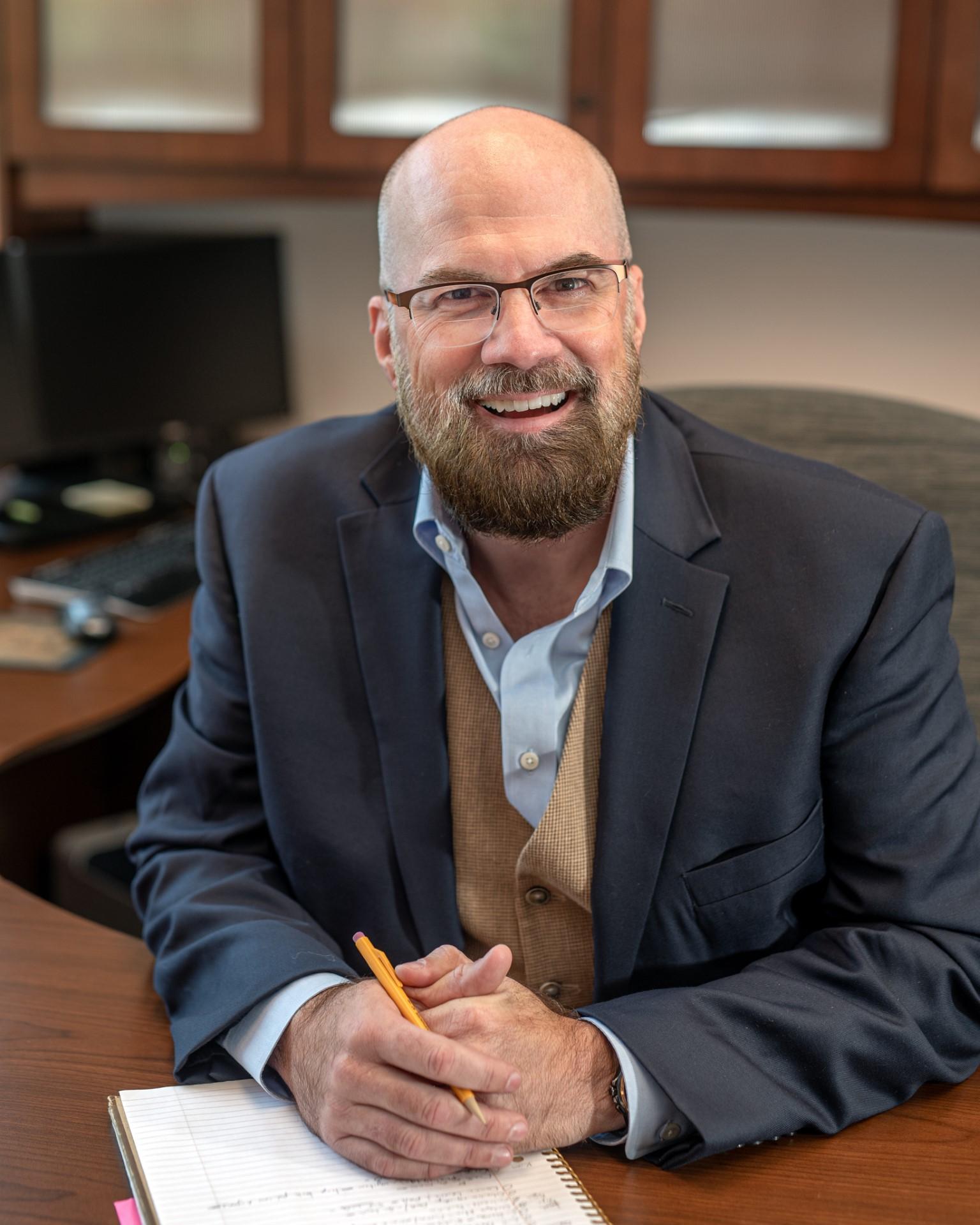 Gustave Keach-Longo
Gustave (Gus) Keach-Longo assumed the role of President/CEO in January 2018. Having heard of Tower One/Tower East's reputation throughout his career, he continues to feel honored and humbled by the opportunity to support such an outstanding and innovated organization. Since the age of 16, Gus has felt called to work with seniors. It is a natural fit having grown up with a great-grandmother who lived to age 108. His professional purpose evolved throughout his career toward finding ways that help seniors live their best lives. He strongly believes that there are key practices to setting the right tone for a team and to finding ways to lift seniors up in everything we do at The Towers. Our Guiding Principles are the hallmark of Gus' approach to senior care. Through fostering respect for all, compassionately putting the person before the task, exploring innovated ways to help people grow, and serving one another with care, strength and humility, together we create the community where we all want to live. This is a culmination of decades of listening to our elders and learning their life-lessons early.
Through his training as a Masters-prepared Connecticut Nursing Home Administrator and his post-graduate work with UCONN's Human Development and Family Studies Ph.D. program, Gus' focus remained on what propelled him forward—seniors' experiences as they age and the effects of their interactions with our support services systems. Through his time working in a good, yet institutional, nursing home setting, Gus knew that our profession can and should always do better. Studying the evolving models of Plane Tree, Elden Alternative and following the Pioneer Network, Gus started to influence the environments and approaches through his own work. Responsible for the startup of one of the CT Assisted Living Demonstration Pilots, The Retreat in Hartford, Gus was able to fully embrace and implement the principles of these national efforts and assist the evolution of senior care models.
Gus is proud to be a life-long Connecticut resident and is grateful for the progress our state has made towards becoming inclusive and affirming for all its residents. He has been married to his husband, Joe, for more years than it has been technically legal. They share their lives with their adult son, Jonathan, who they were able to adopt because our state was one of the only states allowing LGBTQ co-parent adoptions. Gus often hikes with mixed beagles "Cooper" and "Molly" in the Metropolitan District Reservoir behind their house in Bloomfield.
Comments are closed.