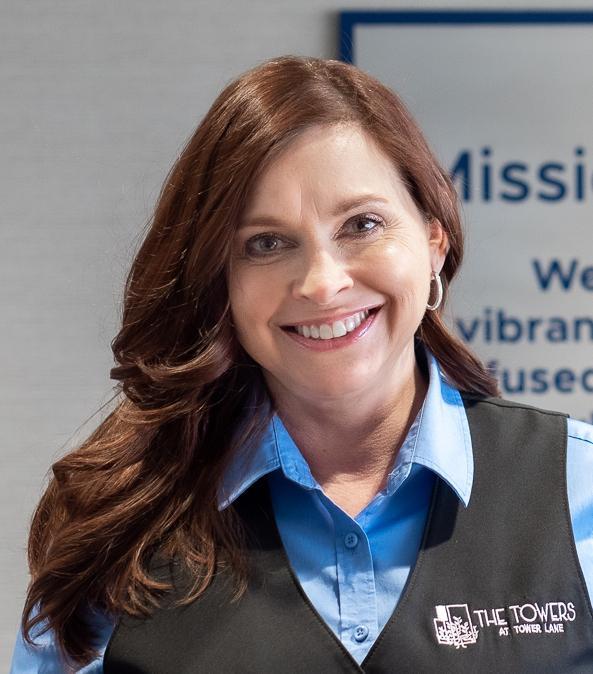 Stacey Lea DeLeonardo
As the Front Desk Supervisor, Stacey Lea DeLeonardo is responsible for overseeing the day to day operations at our front desk and works with our team of Front Desk Officers to help secure our community and also make our desk the hub of information for residents and families of our community. Stacey is a native Texan who made her way to Connecticut over 20 years ago, bringing with her a natural Southern charm and sensibility. Her professional background includes extensive experience with property management and direct customer service; these skill sets are put to great use in the daily conversations she has with our residents and families. "Whether it be residents, family, friends or vendors, our front desk is the first point of interaction and it is important to me that it be a warm and inviting experience" Stacey says.  In her spare time, Stacey enjoys spending time with her two sons, doing fun things like watching The Mandalorian or anything Marvel and enjoying the culinary creations that Joe, Stacey's fiancé, creates in their kitchen.
Comments are closed.